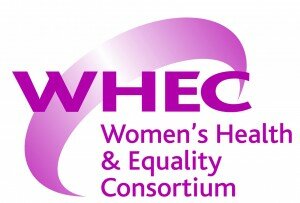 The
Women's Health and Equality Consortium
(WHEC) is a strategic partner to the Department of Health, working to address women's health inequalities across England and campaign for a health and social care system that meets the needs of all women and girls appropriately.
Women's Resource Centre is the lead partner with WHEC, along with five other women's organisations including, FORWARD, Imkaan, Maternity Action, Positively UK, Rape Crisis England and Wales, all of whom share the common goals of improved health and equality for girls and women.
The WHEC Network is a forum for women's organisations to receive information and support to influence government at national and local level to improve the health and wellbeing of women. Members provide information and expertise that enables WHEC to ensure the diverse voices of women and girls can be heard by government to inform its decisions around health and care. For more information or to join the WHEC Network visit the WHEC website.
Read about WHEC's work and how it helps to inform and improve all aspects of women and girls' health in it's 'Why Women's Health?' briefing.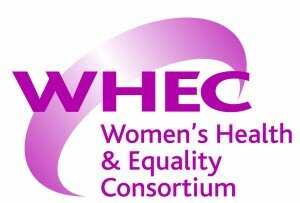 Read WRC's briefings on Clincial Commissioning Groups
CCGs and how to engage with them
'Engaging with health and wellbeing issues: A guide for the women's voluntary and community sector' (August 2012)
Read the WHEC's report, 'Better Health for Women: how to incorporate women's health needs into Joint Strategic Needs Assessments and Joint Health and Wellbeing Strategies'.
Template letter to Clinical Commissioning Group
Template letter to Health and Wellbeing Board
Over the past twelve months significant changes have been made to national and local commissioning structures with the introduction of Police and Crime Commissioners (PCCs) and Welfare and Public Health Reforms.  These changes will affect current and future funding programmes, as well as impacting on voluntary organisations' ability to shape public services.  As a result, it is very important that all women's organisations are aware of the commissioning changes and take up related opportunities to get involved.  We have produced a 'How to' guide on commissioning, outlining the changes caused by the introduction of PCCs and the reforms, and discussing ways in which the sector can engage and participate in the new agenda;
Changes in the Commissioning Landscape
WRC have also produced a draft template letter which you can use to introduce yourself to your local Director of Public Health;
Template letter to Director of Public Health 
In this sector we have also included an earlier document: 'A Guide to Commissioning and Procurement' which provides useful technical information;
A Guide to Commissioning and Procurement
Please see below for consultation responses and briefing on women's health by both WHEC and Women's Resource Centre:
CONSULTATION RESPONSES

Migrant access to health  (closes 28th August)
**UPDATE** You can now read our response submitted to this Department of Health consultation. It is available here.
The Department of Health's current consultation "Sustaining services, ensuring fairness" outlines proposals for non European Economic Area (EEA) migrants to the UK to pay for access to NHS services. Key proposals include:
Using evidence of permanent residence in the UK (such as indefinite leave to remain in the UK) as qualification for access to free NHS services

Introducing a health levy or health insurance as part of entry clearance process
Including primary medical care (provided by GPs) as a chargeable service and considering a fixed charge to access A&E services
If introduced, the proposals in this consultation could have a significant impact on temporary migrants and visitors to the UK from non-EEA countries, leaving this group vulnerable to discrimination when they are most in need of support. We are particularly concerned that no efforts have been made to exempt women victims of violence from these proposals, who often have physical and/or mental health issues as a result of the violence they have suffered.
The Home Office are running a concurrent consultation on the migrant health levy specifically.
**UPDATE** You can now read our response submitted to this Home Office consultation. It is available here.
It is vital that we as a sector respond to this consultation. WHEC and Women's Resource Centre have published a template consultation response for you to use below, which can also be used to respond to the Home Office consultation. WRC is also currently drafting its own response to the consultation, which will be published shortly.
Read the "Sustaining services, ensuring fairness" consultation
Download WHEC and WRC's template response to "Sustaining services, ensuring fairness"