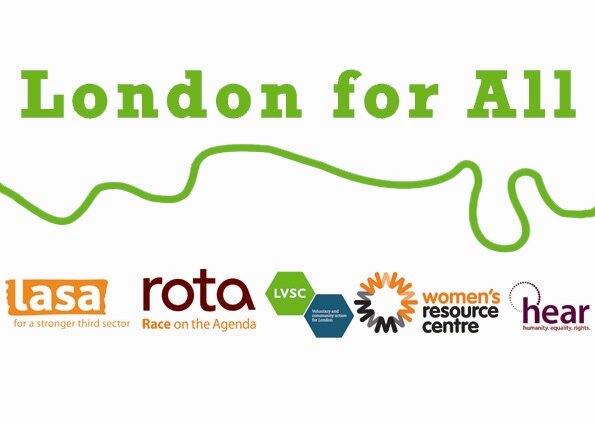 London for All can help your organisation strengthen its knowledge and skills, work more effectively and better support services for beneficiaries.
The partnership project, led by London Voluntary Service Council, offers insight and learning from a collective 200 years of experience, plus understanding of the practical application of such expertise.
You are invited to improve efficiency and effectiveness by accessing a range of fully-funded support services to transform your organisation and the services you provide.
Do you want to make use of the service to maximize success? Why not:
Make better use of technology in delivering services
Skill up on the Equality Act 2010 through informative and participative training
Attend Train the Trainer courses to deliver a variety of training courses to become more sustainable
Create a clearer picture of how to use human right approaches to make your organisation accessible to everyone
Take part in  a variety of forums and network with peers to strengthen relationships
WRC is offering the following training courses as part of the London For All project:
- Making the case: Equalities and human rights
- Finance Planning
- Writing Successful Funding Proposals
- Train the Trainer
- Fast Track to Successful Fundraising
Click here to see our upcoming trainings and for more information on how to register.
Other training opportunities: click here for other training courses and events delivered by our partners.
Click here to find out more about the programme and its partners.
To register for WRC's London for All trainings contact or call .